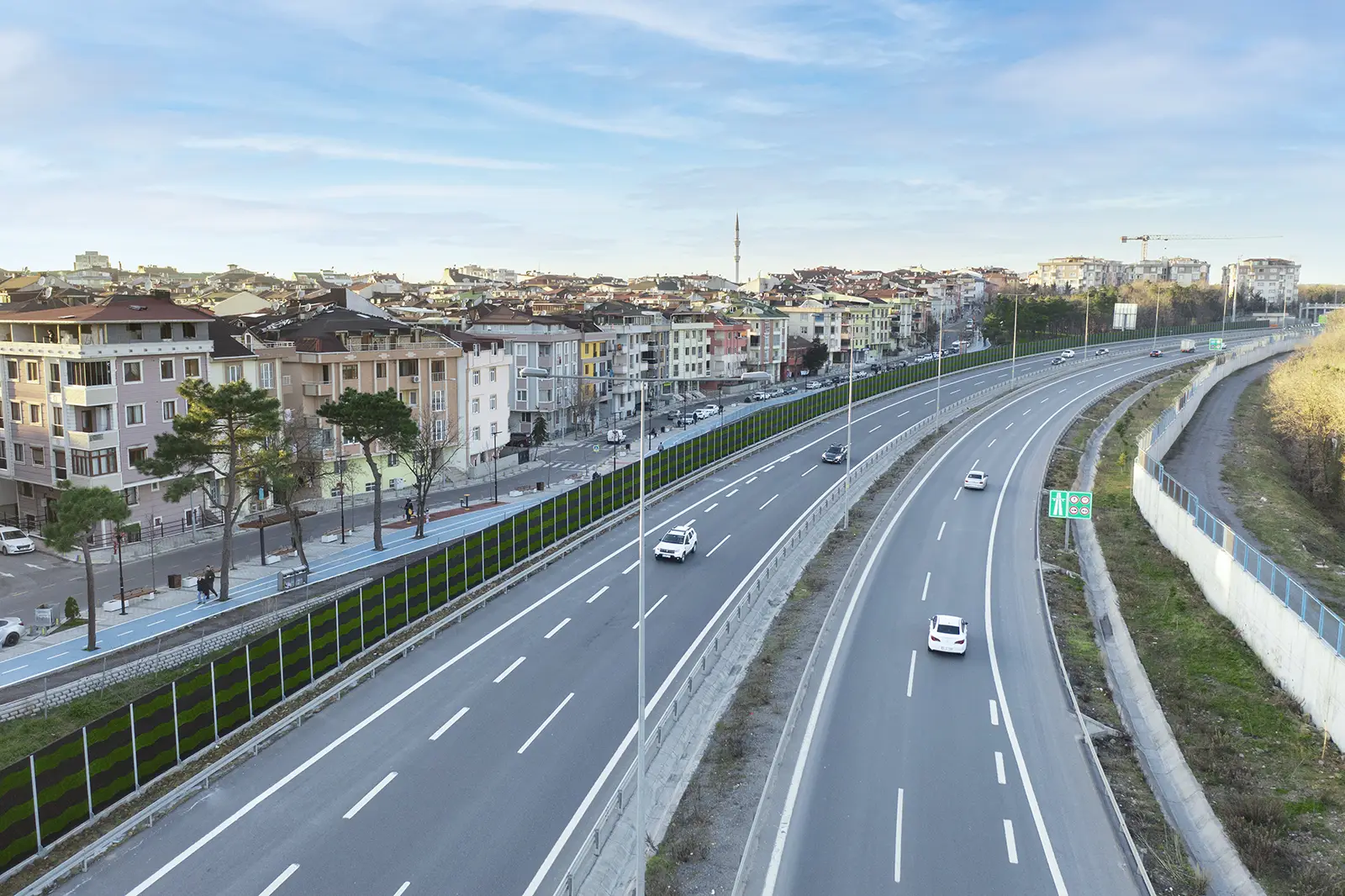 ICA YSS Bridge and Motorways Noise Barrier Projects
ICA YSS Bridge and Motorways Noise Barrier Projects
Istanbul Turkiye
ICA YSS Bridge and Motorways Noise Barrier Projects
1915 Çanakkale Bridge Noise Barrier
Hatko Noise Barriers that allow you to reach a quality living standard,
decrease the sound level at maximum level in areas such as highways with high vehicle traffic, train and tram routes, double roads,increase the life quality of people living or working in those areas at a certain level.
Superior performance characteristics of Hatko sound barriers;
It provides high resistance to all weather conditions,
Environment-friendly material suitable for recycling,
Hatko noise barriers have the application possibility dependent on geographical climate and as resistant to wind load,
Insulation up to 56 dB,
10 Years warranty,
Durable and long-lasting,
Easy setup and installation,
Offers the best solution in areas such as sound insulation applications, road safety and structural soundness.
Harnessing The Power of The Sun
POSITIVE TOLERANCE
Guaranteed 0 – +5 W positive power output tolerance ensures high reliability.
SELF CLEANING
Anti-reflective, hydrophobic coating improves light absorption and reduces surface dust.
STRONG AIR RESISTANCE
Entire module certified to withstand high wind loads ( 2400 Pascal) and snow loads
( 5400 Pascal)*.
HIGH PERFORMANCE
Excellent performance under low light environments (mornings, evenings and cloudy days).